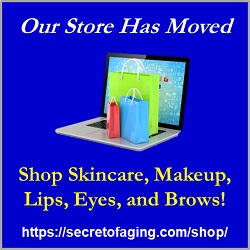 We have moved our Online Store to SecretofAging.com/Shop to create more flexibility for you to browse, comment, and purchase the "Skincare, Makeup & Cosmetics, Lips, Eyes, and Brows" products right for you!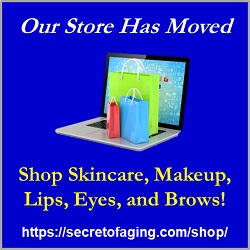 Visit Secret of Aging's Online Store for Coupons, Discounts, Bundles and More Coming Soon!
Our Reward Programs are Designed for 1st Time Customers and Friends & Family (Repeat Customers)!
Sign Up for Our Newsletter for a Sneak Peak on Special Offers or What's New!